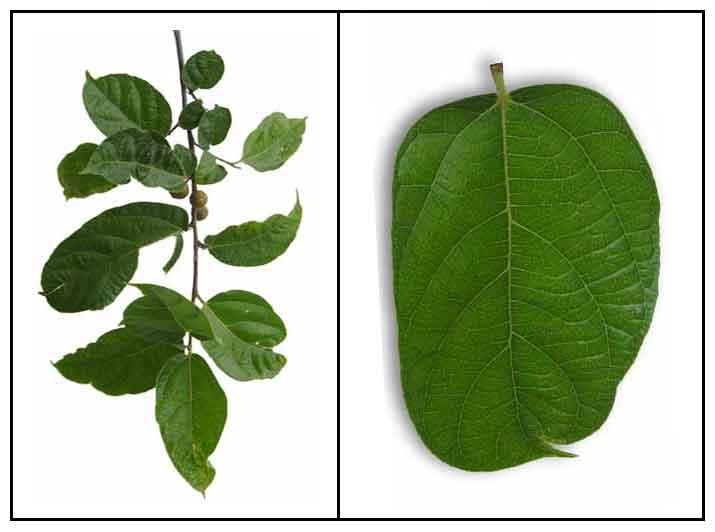 Botany
Alagasi is an erect shrub or small tree, reaching a height of 2 to 4 meters. Leaves are papery, oblong or ovate, 10 to 15 centimeters long, 3 to 5 centimeters wide, felty and harsh to touch, gray or chalky white beneath and green on the other side; pointed at the apex, abruptly and broadly rounded, and 3-nerved at the base. Flowers are capitate, on 8-millimeter long peduncles, either single or few-clustered, 1 centimeter in diameter. Male flowers are white, upon short pedicels. Fruiting heads are dark green, nearly spherical, with compressed achenes.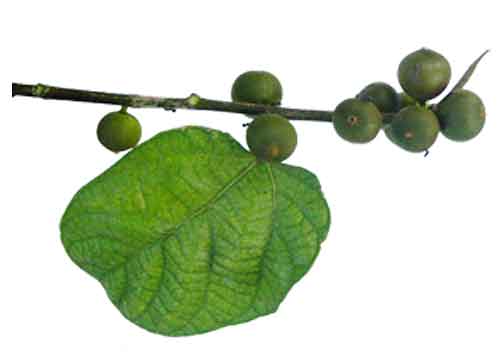 Distribution
- In thickets and second-growth forests at low and medium altitudes throughout the Philippines.
- Also occurs from Taiwan to Java and New Guinea.
Constituents
• High Magnesium Content: The Kampung (Leucosyke capitellata) leaves are particularly high in magnesium (626 mg/100 g). (1)

Parts used
Roots, leaves.
Uses
Folkloric
- Decoction of roots used for phthisis, coughs, headache and gastralgia.
- Subanens in Dumingag, Zamboanga del Sur, apply the bark on the throat for treatment of cough. (7)
- In Malaysia, decoction of leaves used for diabetes, high blood pressure and lumbago.
- In Kalimantan, Indonesia, plant used for treating stomachaches. (4)
- In Sabah, Malaysia, plant sap used as eye drops and for pain in the ears. (3) Used by Kadazandusun tribe to treat diabetes. (2)
- In Borneo, decoction of leaves used to treat hypertension and diabetes. (8)
Others
• Fiber: Bark used for its strong bast fibers in making ropes.
• Scouring: Leaves, with its one-sided roughness, used for scouring pots and pans.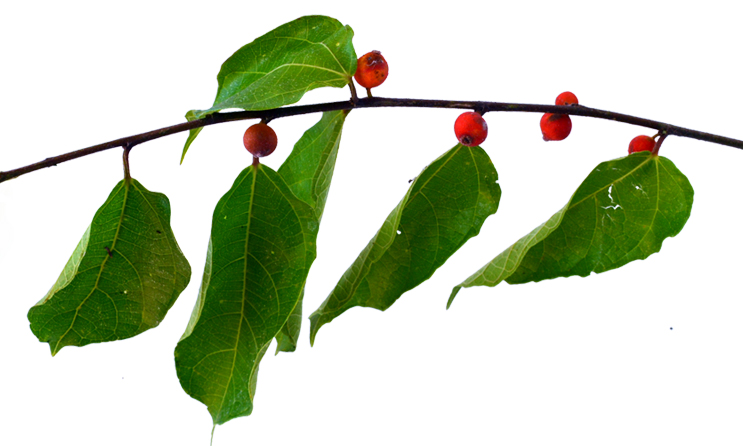 Studies
• Antihyperglycemic / Antioxidant: Study evaluated L. capitellata leaves for its effect on blood glucose in streptozotocin-induced diabetic rats. Results suggest the leaves extract has the ability to reduce oxidative stress and possess antihyperglycemic effect in diabetic rats probably through its antioxidant property. (2)
• Adaptogenic / Anti-Stress / Roots: Study evaluated the adaptogenic effect of aqueous extracts of roots of Leucosyke capitellata on stress-induced mice based on time of exhaustion using the Swim endurance test. Mice pretreated with higher doses of alagasi roots exhibited longer duration of time compared to control. (9)
• Antioxidant / Anti-Stress / Roots: Study evaluated various extracts of leaves five plant species, the decoction, crude ethanol and 50:50 ethanol-water extracts of L. capitellata and L. aculeate showed antioxidant profiles comparable to those of standards ascorbic acid and butylated hydroxytoluene. (10)


Availability
Wild-crafted.