Botany
Andadasi is closely allied to Cassia occidentalis, from which it differs by its more shrubby habit, its more numerous, smaller, narrower leaflets, and its short, broader and more turgid pods, which are not usually torulose when mature.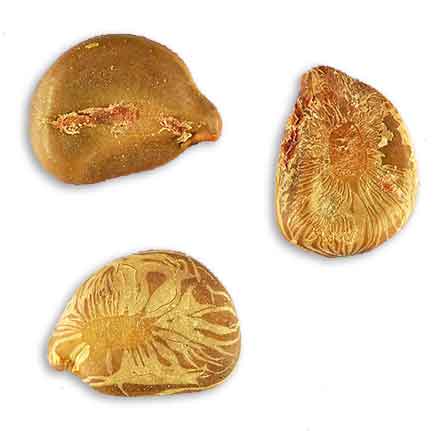 Distribution
- Occasional weed in settled areas at low and medium altitudes from northern to central Luzon.
- Pantropic species of American origin.
- Also occurs in India and most tropical countries.
Constituents
- Owes its medicinal activity to the presence of chrysophanic acid, sometimes called rhein.
- Also reported to contain emodin.
- Study reported two new anthraquinones from the root bark - 1,8-dihydroxy-3,6,-dimethoxy-2-methyl-7-vinylanthraquinone and 1,3-dihydroxy-5,7,8-trimethoxy-2-methylanthraquinone.
Properties
Seeds considered febrifuge.
Diuretic, anthelmintic.

Parts used
Roots, bark, seeds, and leaves.

Uses
Folkloric
- Juice of leaves made into plaster with sandal wood or mixed with lime juice, used for ringworm.
- Also used for dhobi itch.
- Externally, used for washing syphilitic sores.
- Juice dropped into ears invaded by insects.
- Internally, used as expectorant for coughs.
- Root taken internally with black pepper for snake bites.
- Infusion or decoction of leaves, with black pepper, used for asthma and hiccupss
- Root used for snake bites.
- Infusion of fresh leaves injected for gonorrhea in its subacute stage.
- Internally, used as anthelmintic.
- Infusion of leaves used as antirheumatic and for inflammatory fevers.
- Infusion of leaves, mixed with sugar, used for jaundice.
- Decoction of the whole plant is used for diminishing urine and as expectorant in acute bronchitis.
- Bruised leaves and bark of root, powdered and mixed with honey, applied externally to ringworm and ulcers.
- Infusion of bark or powdered seeds, with honey, given for diabetes.
- Seeds used for fever.
- Ointment from buised seeds, leaves and sulphur, ground into a paste, mixed with honey, used as an application for ringworm, pityriasis and psoriasis.
- In India, used for common colds, asthma, allergic rhinitis, and other respiratory affections. Also used for osteoarthritis.
- In Bangladesh, root juice used for fevers and as diuretic; paste from leaves used for ringworm and sores.

Studies
• Radical Scavenging Activity / Phenolic Content: Study showed the phenolic content to be highest in the ethanol fraction. The free radical scavenging activity was higher than the control synthetic antioxidant. Results suggest the plant can serve as a source of natural antioxidants and preservative agents with potential applications in the food industries.
• Anti-Asthmatic: Study showed the C sophera extract significantly protected the bronchoconstriction in guinea pigs against histamine-induced bronchospasm.
• Seed Oil Constituents: Study of seed oil yielded 43 compounds. The major constituents were palmitic acid (22.82 %), linoleic acid (8.32 %), elaidic acid (19.16 %), stearic acid (9.86 %) among others.
• Hepatoprotective: Study of ethanol extract of C. sophera in paracetamol-inducerd hepatotoxicity in rats showed remarkable hepatoprotective activity.

Availability
Wild-crafted.