Gen info
Cinnanomum is one of the oldest herbal medicines known, mentioned in China medicinal texts as far back as 4,000 years ago and used medicinally in Egypt around 500 BC.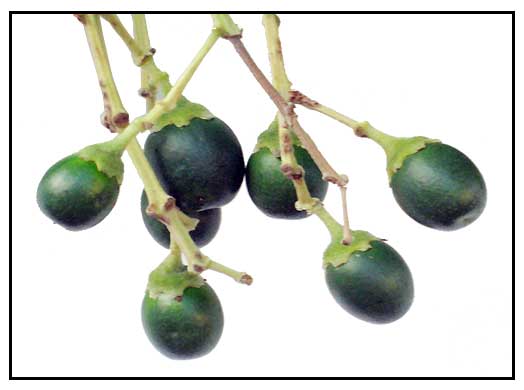 Botany
Kaliñgag is a small tree, 6 to 10 meters high. Bark is thick and aromatic. The leaves are opposite or sub-opposite, smooth, pale green, subglaucous beneath, shining above, ovate- oblong to to broadly lanceolate, occasionally subelliptic, 8 to 20 centimeters long, 4 to 6 centimeters wide, pointed at both ends, borne upon petioles 5 to 15 millimeters long. Blade is 3-plinerved. Inflorescence is erect, growing from the uppermost leaf axils, about 10 centimeters long. Calyx is canescent and turbinate. Petals are smooth and scarcely exerted. Fruit is smooth, narrowly ellipsoid, about 2 centimeters long, surrounded to the middle by a persistent calyx.
Distribution
- Found only in the Philippines, from the Babuyan Islands and northern Luzonn to Mindanao.
- In forests, at low and medium altitudes, sometimes to 2000 meters.

Properties
- Diaphoretic, parasiticide, antispasmodic, aphrodisiac, analgesic, diuretic.
- Bark is carminative, stimulant, astringent, aromatic, antiseptic, antifungal, antiviral, and rubifacient.
- Cinnamaldehyde possesses analagesic, antifungal, and antidiarrheal effects. The essential oils from the bark are active against Aspergillus parasiticus growth. (Professional Guide to Complementary & Alternative Therapies)
Constituents
The medicinal element is the oil extracted from the bark, especially from young trees, and the leaf.
Cinnamaldehyde is the essential oil that accounts for 65% to 80% of the herb.
One study of the bark reported the oil to be almost entirely safrol, remarkable in that most oil from other Cinnamomum species contain only small amount of safrol and large percentages of cinnamic aldehyde.
Parts used and preparation
Bark, leaves.
Uses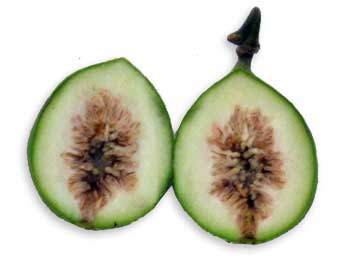 Folkloric
- Decoction or infusion of the bark used for loss of appetite, bloating, vomiting, flatulence, toothache, headaches, rheumatism, dysentery, to help expel flatus and to facilitate menses; colds, fevers, sinus infections and bronchitis.
- Powdered bark: one heaping teaspoon to a cup of boiling water, 4 cups daily. For flatulence, stronger doses used, 2 tbsp for adults, 1 tsp for children.
- Bark chewed for stomach troubles; also used in tuberculosis.
- Decoction of leaves also used for expeling gas.
- Used for diarrhea, menorrhagia, dysmenorrhea.
- Paste prepared from the bark is applied locally for neuralgic pains and severe headaches.
- Candida and other yeast infections.
- Used for treatment of scabies and lice.
- In Ayurveda, cinnamomum is used for diabetes, indigestion, and colds.
Preparation
- Decoction: - One heaping teaspoon of powdered bark to a cup of boiling water; or, 0.5 to 1 g of bark to 7 oz of boiling water fir 5-10 minutes, then steep.
- Tincture: Moisten 200 parts of cinnamon bark evenly with ethanol and percolate to produce 1,000 parts of tincture. Use 3-4 cc three times daily.
Others
- A popular spice and flavoring agent.
- With its strong sassafras odor and taste, used as an ingredient of root beers.

Studies
• Diabetes: (1) A search for ways to help keep blood sugars normal have led finding MHCP (methylhydroxy chalcone polymer) in cinnamon. MHCP is a chalcone, a type of polyphenol or flavanoid, found to imake cells more sensitive to insulin in the test tube. It was also found to have antioxidant properties that can slow down various other complications in diabetes. MHCP is water soluble and is not found in the spice oils or oil extracts sold as food additives. (New Scientist, Aug 2000) (2) A USDA research also found that daily cinnamon supplements reduced blood sugars by 20-30%. It also reduced total cholesterol, LDL cholesterol and triglycerides from 13-30 percent in a study of 60 patients with type 2 diabetes, an effect comparable to that obtained from statin drugs. The author suggested that it may also be useful for healthy people. The spice has no known risks and negligible calories. Half a teaspoon a day seems to be beneficial. Avoid the oils as the phenophenols are removed in processing.
- Suggested use: 1/4 teaspon of cinnamon a day added to coffee, fruit juice or cereal. It may also delay the onset of type of diagetes.
• Trans-cinnamaldehyde / C. difficile Therapy Potentiation: Trans-Cinnamaldehyde from Cinnamomum zeylanicum Bark Essential Oil Reduces the Clindamycin Resistance of Clostridium difficile in vitro: The essential oil of C Zeylanicum bark enhanced the bactericidal activity of clindamycin. The active fraction from the oil was identified aqs trans-cinnamaldehyde.
• Acaricidal: Study investigated the in vitro and in vivo acaricidal effects of an essential oil of C zeylanicum leaves on Psoroptes cuniculi, a mange mite. All concentrations of the essential oil showed a good in vitro acaricideal efficacy compared with untreated controls. In vivo, essential oil treatment cured all infested rabbits, with no statistical differences with the treatment control group.
• Antidiabetic effect of Cinnamomum cassia and Cinnamomum zeylanicum in vivo and in vitro: Study showed the cassia extract has a direct antidiabetic potency.
• Inactivation of Escherichia coli O157:H7 by essential oil from Cinnamomum zeylanicum: Study suggests the essential oil of CZ tobe bactericidal against E. coli.
• Toxicity Studies: Chronic treatment of ethanolic extracts caused reduction in liver weight, fall in hemoglogin level, increase in reproductive organ weights, sperm motility, sperm count and no spermatotoxic effect.
• Antifungal: (1) In vitro study against fluconazole-resistant and susceptible Candida isolates showed the MICs of the bark of C. zeylanicum to be slightly better than commercially available cinnamon powder. (2) Study concluded that C. Zeylanicum essential oil is a potential antifungal compound, particularly, to protect against the growth of Aspergillus species. (3) Study showed the intense anti-mold potential of c. zeylanicum essential and b-pinene with possible use in pharmaceutical formulations to treat some mycoses.
• Antioxidant: (1) In a study to determine the antioxidative stress capacity of cinnamon in humans, results showed cinnamon has a marked antioxidant potential and may be beneficial in alleviating the complication of illnesses related to oxidative stress in humans. (2) Study showed cinnamon essential oil exhibited significant antioxidant activity in fattening chickens and can be used as a source of antioxidant in dietary supplement.
• Antibacterial: In a study selected medicinal plants for antibacterial activity, C. zeylanicum showed inhibition of S. aureus, B subtilis, B cereus and B thuringiensis.
• Wound Healing: Study showed the ethanol extract of the bark of C. zeylanicum to significantly enhance the wound breaking strength, the rate of wound contraction and the period of epithelization of excision wound.
• Immunomodulatory: Study was done on the immunomodulatory effect C zeylanicum bark. At low dose, only an increase in serum immunoglobulin levels was noted; in high dose, there was decreased Pasturella multocide-induced mortality by 17%, increased phagocytic index and increased neutrophil adhesion, increased serum immunoglobulin and antibody titer values.
• Anti-Inflammatory: Study investigating the anti-inflammatory activity of C. zeylanicum showed suppression of intracellular release of TNF-a in murine neutrophils. The extract inhibited TNF-a gene expression in LPS-stimulated human PBMC. The potent anti-inflammatory activity of the extract suggests an anti-anthritic activity which can be used in various models of arthritis.
• Phenolic Constituents / Antioxidant / Radical Scavenging Activities: Study of several extracts showed the concentrated water extract to contain the maximum amount of phenolics and showed the highest antioxidant activities. The study yielded five purified compounds – protacatechuic acid, cinnamtannin B-1, urolignoside, rutin and a quercetin – all showing antioxidant and radical scaventing activities.

Availability
Wild-crafted.
Aromatic bark sold in herbal markets for medicinal purposes.
Teas, tincture, essential oil in the cybermarket.