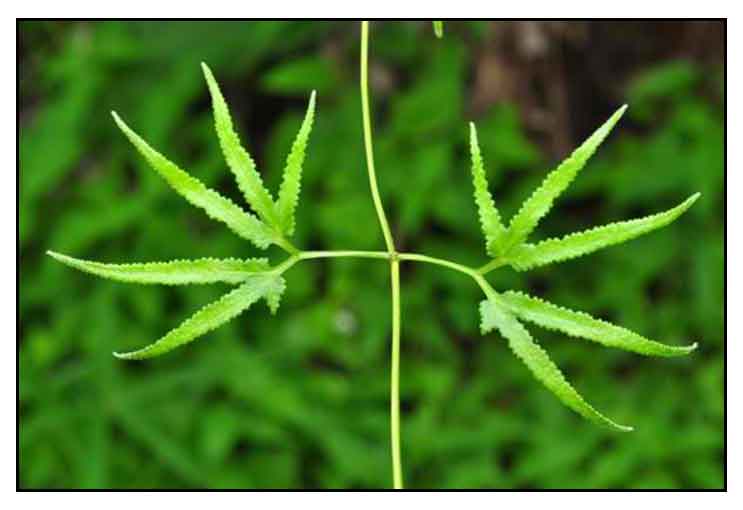 Botany
Nito is a scrambling fern. Primary petioles are short or wanting. the secondary ones are 2 to 5 centimeters long. Pinnae are stalked, the sterile ones palmately lobed or dichotomous with lobed leaflets, the lobes lanceolate, 10 to 30 centimeters long, 1 to 4.5 centimeters wide; the fertile one are once or twice dichotomous with linear lobes, 1 to 10 centimeters wide, with contracted lamina. Spikes are arranged along the margin, 2 to 10 millimeters long. Spores are verruculose.
Distribution
- Common in the Philippines at low and medium altitudes.
- Growing over shrubs and high into trees.
- Also found throughout the tropics of the Old World.
Parts utilized
Roots, stems, leaves.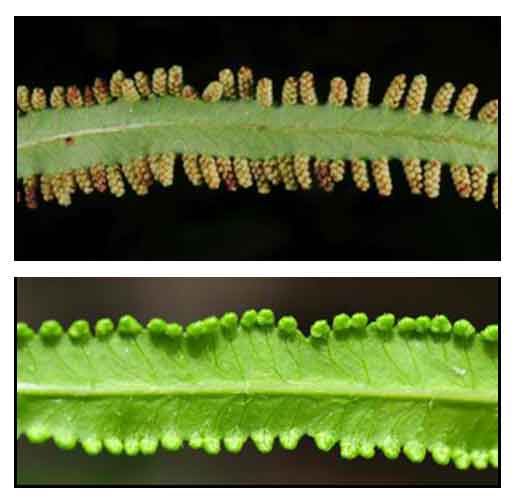 Uses
Edibility
- Young leaves reportedly cooked and used as vegetable.
Folkloric
- Stipes are chewed and applied to bites of venomous reptiles and insects to neutralize the poison.
- Roots and leaves are applied to wounds.
- Roots and stems taken internally for contraception.
- Used as a protective medicine after childbirth.
- Temuan tribe of Malaysia use the exudate from the rhizome as insect repellent and to treat aquatic animal bites and snake bites.
- In Sabah, Malaysia, young leaf is soaked in water, wrapped with a clean cloth and squeezed, and the drop applied to treat eye pains.
- In Malaysia, the Temuan tribe of Ayer Hitam use the exudate from rhizome as insect repellent and to treat snake bites and aquatic animal bites. (6)
Others
• Binding / Basket ware: All species of the genus Lygodium have elongated climbing rachis reaching lengths of several meters. Of the lygodium species, L. circinnatum is the most common and widely used. Also used for tying floats to outriggers and other lashing uses on canoes. Also used in making hats and finely woven basket ware. (2) (7)
Studies
• Antioxidant: In a study of 15 ferns for DPPH scavenging activity expressed in IC50 and AEAC) and reducing power (FRP), the methanolic extract of leaves of L. circinnatum showed moderate TPC with DPPH scavenging activity of IC50 1.73 ± 0.12 mg/ml, AEAC of 225 ± 16 mg AA/100g, and FRP of 220 ± 9 mg GAE/100g. (8)

Availability
Wild-crafted.