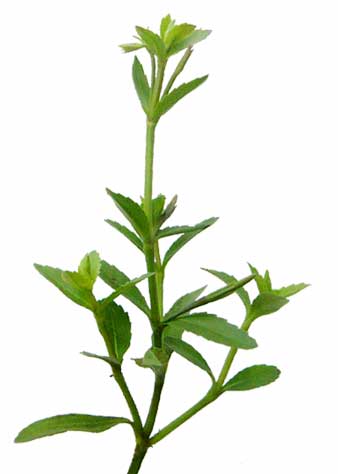 Botany
Pansi-pansi is an erect and diffusely branched annual herb. Leaves are linear or oblong, 2.5 to 7.5 centimeters long with blunt tips and scalloped margins. Whorls are large, terminal and axillary, about 2.5 centimeters in diameter and crowded with white flowers. Calyx is variable, with an upper lip with short, triangular teeth. Corolla is small.
Distribution
- Found in Cagayan, Isabela, Ilocos Norte, Abra, La Union, Pampanga, Bataan, and Rizal Provinces in Luzon; in Mindoro; and in Mindanao (Lanao) in open, dry, sandy soil.
- A weed in waste places, and locally abundant.
- Also occurs in India to Mauritius and Java.
Parts used
Whole plant.
Constituents
• Studies have yield LC alipathic compounds, a triterpene-leucolactone, sterols – sitosterol, campesterol stigmasterol and a phenolic compound.
• Study yielded a liquid alkaloid, nicotine, from the aerial parts.
Properties
• Whole plant is fragrant.
• Considered antipyretic, diaphoretic, expectorant, stimulant, laxative and anthelmintic.
Uses
Culinary
- A fragrant herb used in cooking.
Folkloric
· In the Philippines, crushed plant is applied hot to wounds.
· Decoction of leaves and bark used to hasten menstruation.
· Decoction also used after childbirth.
· Used for fever, colds and scabies.
· Bruised leaves used for bites of snakes and poisonous insects.
· Juice of leaves used for psoriasis and other skin disorders.
· In Malabar and Reunion, plant is given for amenorrhea.
· Leaves used in rheumatism.
· In India, used as an insecticide and as traditional medicine for coughs, colds, painful swellings, skin eruptions, scabies, and snake bites.
· In Siddha medicine: (1) Samoolam of the plant is crushed and boiled in water, and the steam used for inhalation treatments of nasal congestion, cough, cold, fever, headache. (2) Flower juice for sinusitis. (3) Flower oil used for headaches and sinusitis. (4) Juice or decoction of flowers and leaves used for intestinal worms in children. (5) Leaves rubbed over scorpion bites.



Studies
• Antimicrobial: Study of methanol extract and methanol fraction of LA flowers showed good antibacterial activity; alkaloidal residue showed maximum activity.
• Antioxidant / Prostaglandin Inhibition: Extract study showed prostaglandin inhibition and antioxidant activity. Study yielded eight lignans and four flavonoids.
• Hepatoprotective: Study showed hepatoprotective activity of LA attributed to the unconfirmed presence of flavonoids.
• Antinociceptive / Antioxidant: Ethanolic extract of L aspera showed significant writhing inhibition and significant free radical scavenging activity and significant lethality to brine shrimp with an LC50 value.
• Larvicidal: Study of crude extracts of L aspera showed good larvicidal activity against the larvae of Culex quinquefasciatus and Aedes aegypti.
• Anti-inflammatory: Study showed L aspera to have significant anti-inflammatory effect in acute and subacute inflammation, more effective than acetylsalicylic acid and less than phenylbutazone.
• Alkaloid / Nicotine: Study yielded a liquid alkaloid from the aerial parts of L aspera, identified as nicotine, giving a characteristic tobacco-like odor. The insecticidal property of the herb could be due to the presence of nicotine.
• Diterpenes / Inhibition of Prostaglandin-Induced Contractions: Study on the inhibitory activity on prostaglandin-induced contraction in guinea pig ileum yielded four new diterpenes (leucasperones A and B and lecasperols A and B) and three new isopimarane glycosides (leucasperosides A, B, and C) together with known compounds. Leucasperone A, leucasperosides A and B, and linifolioside (known compound) showed inhibition of prostaglandin-induced contractions.

Availability
Wild-crafted.
Seeds in the cybermarket.