Botany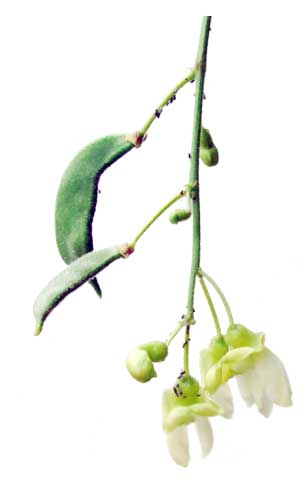 Patani is a climbing, slender, annual, smooth, sparingly hairy, herbaceous vine reaching a length of 4 or more meters. Leaves are thin, compound with three leaflets which are ovate, 6 to 12 centimeters long, rounded at the base and pointed at the tip. Flowers are greenish or pale yellow, about 10 to 13 millimeters long, on axillary and solitary racemes 8 to 20 centimeters long. Pods are oblong and slightly curved, 6 to 12 centimeters long, about 2 centimeters wide, containing 1 to 4 large, variously colored, white, greenish or purplish seeds.
Distribution
- Thoroughly naturalized.
- A wild variety is common in thickets at low and medium altitudes, ascending to 2,000 meters.
- Extensively cultivated for its edible seeds.
- Introduced from tropical America.
- Now pantropic.

Constituents
• The seeds of the wild lima variety, especially the dark purple beans, yield phaseolunatin, C10H17O6N, a cyanogenetic glucoside, in dangerous amounts; very minimal in the cultivated variety.
• The leaves and stems also contain phaseolunatin, but not in the roots.
• Study of hydrocyanic acid content of patani varieties grown in Philippines showed: Wild variety, 0.060-0.240; semiwild, 0.049-0.055; cultivated variety, 0.030; green beans, wild variety, 0.030; and green beans, cultivated, 0.011 percent HCN.
• High in carbohydrate and protein, fair in iron, and deficient in calcium.
• In isolates, protein content was found to be 71%.
• Contains a number of anti-nutrients. Raw lima beans contain cyanide, trypsin-inhibitor, lectin, phytin and tannin. Autoclaving removes all of the antinutrients except tannin. Soaking removes trypsin inhibitors and lectin.
• Contains linamarin, a cyanogenic glucoside; safe when cooked.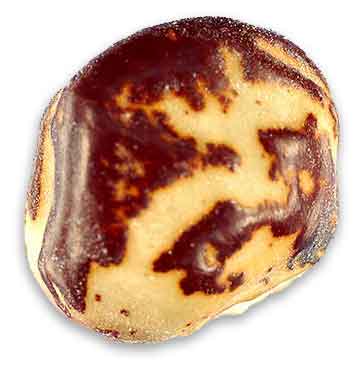 Properties
• The seeds of the wild lima variety may be poisonous.

Uses
Edibility / Nutritional
• Edible: Leaves, seeds, seedpods.
• Usually eaten as a green bean or before it becomes dry and hard.
• The cultivated patani is a popular vegetable; the white variety considered the best. The colored variety should be boiled in several changes of water.
Toxicity concerns
• A form of patani with dark-colored seeds is common in thickets in parts of the Philippines. Seeds are edible, but sometimes may be poisonous, and deaths have been reported.
• A wild lima bean or dark-colored variety may be poisonous with dangerous amounts of phaseolunatin. The cultivated bean is free or contains very small quantities of this glucoside.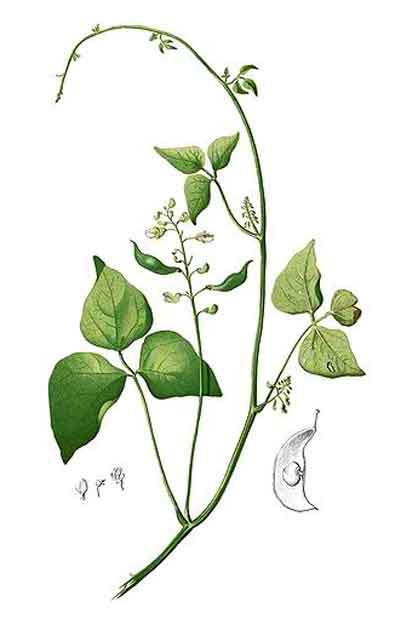 Studies
• Hypolipidemic: In dietary-induced hypercholesterolemic rats, there was a significant reduction of serum lipids in rats fed the lima beans Legume Diet and Saponin diet which was attributed to the saponin in the legume.The resuts suggest the consumption of lima beans can be recommended to lower cholesterol and promote cardiovascular health.
• Lunatusin / Antimicrobial / Antimicrobial / Antiproliferative: Lunatusin, an anti-fungal peptide was purified from the seeds of Chinese lima bean. It exhibited anti-fungal and antibacterial activities, anti-proliferative activity in a breast cancer line among other effects.
• Estrogen-like Activity: Study suggested molecular mechanisms and different pathways in the estrogen-like activities of the ethanol extracts of Adzuki bean and Lima bean.
• Trypsin Inhibitors / Reverse Transcriptase Inhibition: Study showed the trypsin inhibitor from P lunatus was able to inhibit HIV-1 reverse-transcriptase.
• Lectin: Lectin-related polypeptides are a class of defense proteins found in the seeds of Phaseolus species. Such proteins and their genes have been characterized in lima bean.
• Toxicity: Raw lima beans in a feeding broiler starter diet trial hindered growth in chicks and produced serious histopathological changes in the liver, kidneys, pancreas, spleen and lungs.

Availability
Wild and cultivated.