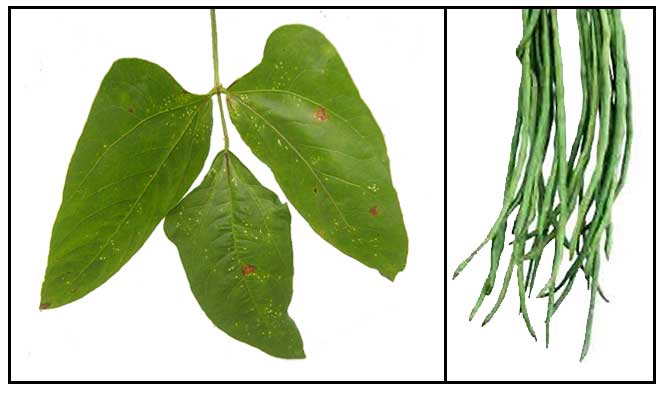 Botany
Sitaw is an herbaceous climbing plant grown for it strikingly long edible pods. Leaves are trifoliate, green, oval and smooth-edged. Flowers are purplish, about 1.5 centimeters long, giving out green and slender yardlong pods.

Distribution
Cultivated.
Constituents
- Nutritive analysis per 100 g yielded: (Principle) energy 47 Kcal, carbohydrates 8.35g, protein 2.8 g, total fat 0.40 g, cholesterol 0 mg; (Vitamins) folate 62 µg, niacin 0.410 mg, pantothenic acid 0.055 mg, pyridoxine 0.024 mg, riboflavin 0.110 mg, thiamin 0.107 mg, vitamin A 850 IU, vitamin C 18.8 mg; (Electrolytes) sodium 4 mg, potassium 240 mg; (Minerals) calcium 50 mg, copper 0.048 µg, iron 0.47 mg, magnesium 44 mg, manganese 0.205 mg, phosphorus 59 mg, selenium 1.5 µg, and zinc 0.32 mg. (USDA National Nutrition Data Base) (6)
- Good source of protein, vitamin A, thiamin, riboflavin, iron, phosphorus and potassium. A very good source of vitamin C, folate, magnesium and manganese.

Uses
Culinary / Nutrition
• Pods are eaten fresh or cooked, best when young and slender.
Folkloric
• No reported folkloric medicinal use in the Philippines.
• Poultice of crushed leave used to heal and bond broken bones. (9)

Studies
• Antiproliferative / HIV-1 Reverse Transcriptase Inhibitory Activity: A lectin with a unique hemagglutinating activity was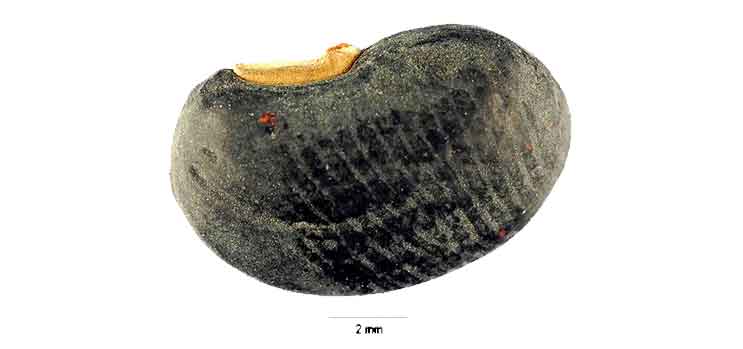 isolated from Vigna sesquipedalis cv ground bean. The ground bean lectin exhibited mitogenic activity on murine splenocytes. The viability of hepatoma (HepG2), leukemia (L1210 and M1) cells was reduced in the presence of ground bean lectin while also exerting an inhibitory activity toward HIV-1 reverse transcriptase IC50. (2)
• Lipids / Phytoconstituents: Dried edible seeds of six varieties of V unguiculata and two of P vulgaris were analyzed for chemical constituents. The paper highlights safety and nutritive values. Some composition values for VU were: protein 20.5-31%, fat 1.14-3.03%, fiber 1.70 -4.5%, carbohydrate 56-65.7%. Potassium was the most abundant element inn the seeds. (3)
• Antioxidant and Phenolic Activities: Study evaluated the antioxidant activities and total phenolic and flavonoid contents of ten ethanolic edible plants with varieties of colors. Results showed the purple color of plants, including ethanolic extracts of Brassica oleracea and Vigna sesquipedalis (4.52 ± 0.01%) significantly showed the highest TPC and TFC compared with same species and other species with different colors. Both presented with potential as source of cheap phenolics and flavonoids as antioxidant compounds. (7)
• Sesquin / Antimicrobial Peptide / Inhibitory Effect on Tumor Cells and RT: An antifungal peptide, sesquin, was isolated from ground beans (V. sesquipedalis cv.). The peptide exerted antifungal action (Botyris cinerea, F. oxysporum, and Mycossphaerella arachidicola) and antibacterial activity (E. coli, P. vulgaris, Mycobacterium phlei and B. megaterium). Peptide also exhibited antiproliferative activity toward breast cancer (MCF-7) cells and leukemia M1 cells, together with some inhibitory activity towards HIV-type 1 reverse transcriptase. (8)

Availability
- Seasonal produce.