Botany
Dila-dila is a rather coarse, rigid, erect, more or less hairy herb 30 to 60 centimeters high. Stems are forked, and the branches are few and stiff. Leaves are mostly in basal rosette, oblong-ovate to oblong-lanceolate, 10 to 25 centimeters in length and often very much notched in the margins; those on the stems are few and much smaller. Flowering heads are borne in clusters at the ends of the branches, usually enclosed by three leaflike bracts which are ovate to oblong-ovate, 1 to 1.5 centimeters long and heart-shaped at the base. Flowering heads are many and crowded in each cluster; each head comprising about 4 flowers. Involucral bracts are 8 to 10 millimeters long. Corolla are 8 to 10 millimeters long. Fruits are achenes and ribbed. Pappus is 4 to 6 millimeters long, with rigid bristles.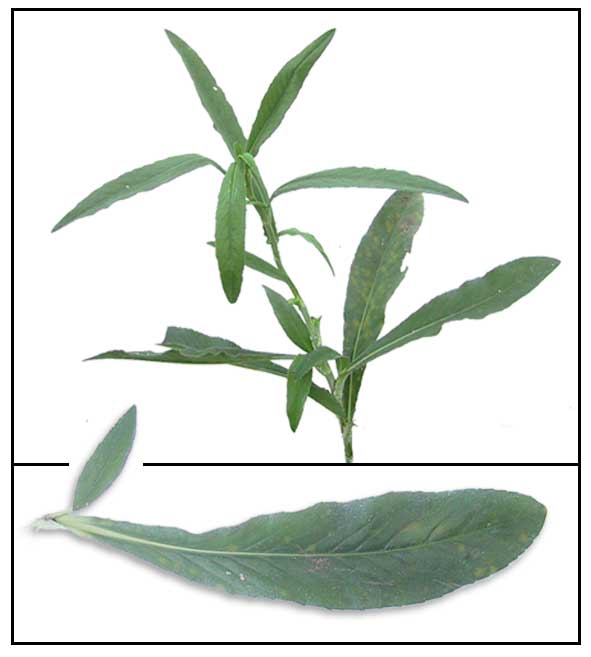 Distribution
- In open grasslands and waste places, from sea level to an altitude of 2,000 meters.
- Common in La Union, Bulacan, Rizal, Bataan, Laguna, and Quezon Provinces in Luzon; and in Mindoro.
- Most likely introduced.
- Native of Mexico.
- Also found in the Marianne and Caroline Islands, India, Taiwan, and Borneo.
Part utilized and preparation
· Entire plant.
· Collect from January to September.
· Wash, cut in pieces, dry under the sun.
Constituents
- Study for essential oil revealed: hexadecanoic acid, 43.3%; isopropyl dimethyl tetrahydronaphthalelol, 14.1%; b-sesquiphellandrene, 8.3%; octadecadienoic acid, 5.5%; and phytol, 5.2%.
Properties
- Bitter, alterative, antipyretic, anti-infection, astringent, diuretic, mucilaginous, tonic.
- Flowers are astringent, ophthalmic, aphrodisiac and expectorant.
- Considered antibacterial, anti-inflammatory, hepatoprotective, anti-cancer.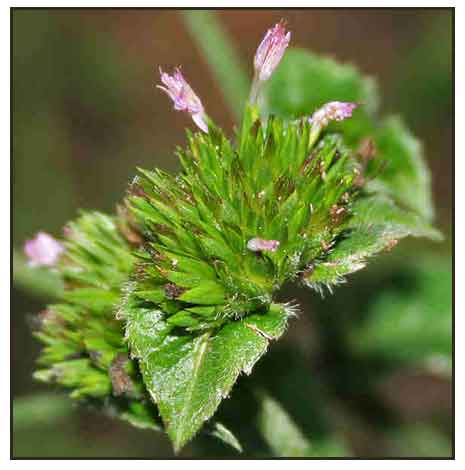 Uses
Folkloric
· In the Philippines, decoction of roots and leaves used as diuretic, febrifuge and emollient.
· Upper respiratory afflictions: Colds, flu, tonsillitis, laryngopharyngitis, conjunctivitis.
· Snakebites, furuncle swellings, eczema, ulcer the lower limb.
· Nephritis, beriberi, edema, hepatitis, chest pains, fever. scabies.
· Dosage: 15 to 30 gms dried material in decoction.
· Pounded fresh material is applied as poultice for snakebites, furuncle swelling.
· Juice of pounded leaves applied to scalp to slow down hair loss.
· Decoction of fresh material is used as wash for eczema.
· Decoction of roots and leaves for dysuria, diarrhea, bronchitis, fevers.
· Decoction of root for hemorrhoids and coughs.
· Poultice of leaves for skin diseases.
· Flowers for liver problems, ophthalmopathy, bronchitis, cough.
· In Costa Rica, decoction is prescribed as specific for dysentery.
· In Antilles, decoction of plant is used as astringent.
· In the Malabar Coast, decoction of plant used for dysuria.
· In Indo-China, plant is torrefied, and as decoction used for increasing the discharge of urine.
· Decoction of plant used as anthelmintic for round worms; also used for coughs.
· In Madagascar, used as diuretic and febrifuge.
· In Jamaica, used as vulnerary.
· In the French West Indies, used as tonic, diaphoretic and emmenagogue. Warm infusion used for dyspepsia, intermittent fevers, loss of appetite, and menstrual derangements due to colds.
· In Brazil, used as emollient and discutient in the form of decoction or poultice. Also, used as diuretic, to reduce fever, and eliminate bladder stones.

Studies
• Essential Oil / Anti-Rhinoviral / Antioxidant: Study of the chemical composition of the essential oil of Elephantopus scaber from Southern China identified 21 compounds. The major constituents were hexadecanoic acid (42.3%), isopropyl dimethyl tetrahyudronaphthalenol (14.1%), ß-sesquiphellandrene (8.3%), octadecadienoic acid (5.5%) and phytol (5.2%). Results suggest B-sesquiphellandrene has anti-rhinoviral activity and tetrahydrocannabinol has hypocholesterolemic and antioxidant activity.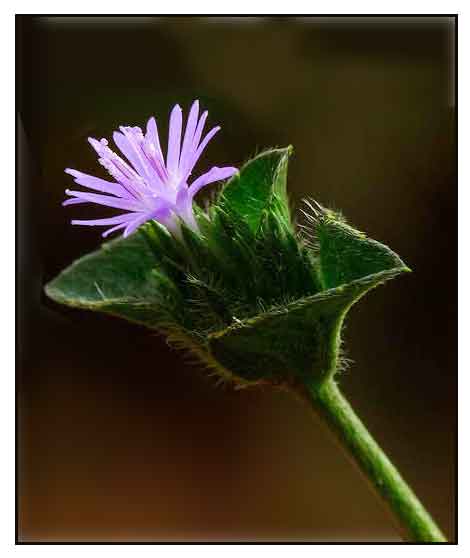 • Anti-Diabetes: (1) Effect of Crude Extract and Fractions from E. Scaber on Hyperglycemia in Streptozotocin-diabetic Rats: Study indicates E. scaber has an antihyperglycemic action and is a source of potent hypoglycemic compounds. (2) Effect of E. scaber leaf extract on STZ-induced diabetic rats showed the methanol extract exhibited better hyperglycemic action than the hexane and ethyl acetate extracts. (3) An acetone extract exhibited significant anti-diabetic activity by reducing blood glucose and restoring the insulin levels in STZ-induced diabetic rats. (4) Study of E. scaber roots and leaves extract exhibited antihyperglycemic effects and may alleviate damage of pancrease and liver in alloxan-induced diabetic rats.
• Hepatoprotective / CCl4-induced Liver Dysfunction: Study evaluated the hepatoprotective effect of E. scaber on CCl4-induced chronic liver dysfunction in rats. The biolchemical changes induced by CCl4 improved following treatment with E. scaber.
• Antitumor / Anti-Chemical Carcinogenesis: (1) Study indicates antitumor activity of E. scaber sesquiterpene lactones. (2) Study of E scaber on skin papillomas induced by DMBA and croton oil in mice showed tumor inhibitory activity of the active fraction against chemically induced tumors and an ability to inhibit the development of solid tumors.
• Antibacterial: (1) A Novel Terpenoid from Elephantopus Scaber – Antibacterial Activity on Staphylococcus Aureus: A new terpenoid from E. scaber extract showed antibacterial activity and suggests that it can act as a drug for bacterial infections. (2) Result of study confirmed the antimicrobial potential of the ethyl acetate extract of E. scaber. (3) Study showed strong in vitro antibacterial activity of terpenoid derivatives against ES beta-lactamase-producing methicillin resistant Staphylococcus aureus. (4) Extracts of E. scaber leaves, flowers, and root and H. colorata leaves and stem were studied for phytoconstituents and antibacterial activity. Screening yielded phenol, carbohydrates, steroids, saponins, coumarins, tannins
• Antiinflammatory: 'Teng-Khia-U,' a Taiwanese folk medicine derived from E. scaber, E. mollis and Pseudoelephantopus spicatus was evaluated for its antiinflammatory activities. Results indicated pre-treatment with Teng-Khia-U significantly inhibited the carrageenan-induced arthritis and suppressed the development of chronic arthritis induced.
• Antidiarrheal / Cardiotonic: Study showed the ethyl acetate extract with significant antidiarrheal activity. The petroleum extract showed significant cardiotonic activity on the hypodynamic frog heart.
• Sesquiterpene Lactones / Cardiotonic: Study of whole plant yielded the known sesquiterpene lactone, deoxyelephantopin, and isodeoxyelephantopin. Results showed the compounds to have antiproliferative properties, with a potential for use in regimens for treating tumors with extensive proliferative potencies.
• Antibacterial / Phytoconstituents / E. Scaber and H. colorata: Extracts of E. scaber leaves, flowers, and root and H. colorata leaves and stem were studied for phytoconstituents and antibacterial activity. Screening of various extracts yielded phenol, carbohydrates, steroids, saponins, coumarins, tannins, carboxylic acid and flavonoids, xanthoproteins and alkaloids. E. scaber ethanolic root extract showed the highest one of inhibition against S. aureus, E. coli and P. aeruginosa.
• Cytotoxicity / Human Breast Cancer Cells / Induced Apoptosis: Ethanol extract of E. scaber may be a potential anti-cancer agent for human breast cancer cells by the induction of p53-dependent apoptosis.
• Antiasthmatic: Study of an ethanol extract of leaves on isolated guinea pig tracheal chain showed antiasthmatic activity attributed to flavonoids and steroids via antihistaminic, anticholinergic, and mast-cell stabilizing properties.
• Hepatoprotective / Alcohol Liver Disease: Study showed the potential hepatoprotective effect of an extract of E. scaber in ethanol-induced liver damage with any oral acute toxicity effect.

Availability
Wild-crafted.