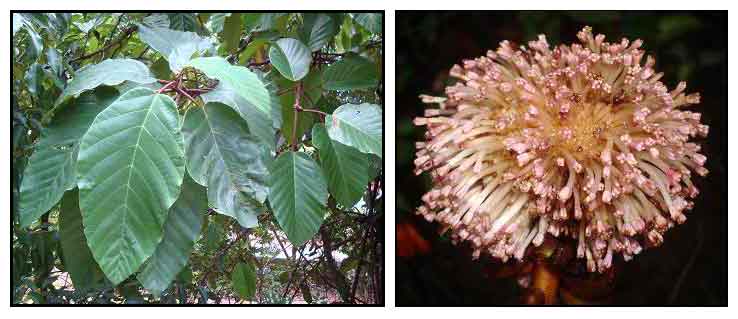 Botany
Hanopol is a stout and woody climber. Leaves are oblong-ovate or subobovate, 15 to 25 cm long, 8 to 15 cm wide, tapering to a point at the apex, rounded or heart-shaped at the base, smooth or hairy on both surfaces, dotted and streaked with cystoliths. Stipules are large, rusty-brown, and smooth. Male heads are about 6 mm in diameter, in broad, short, peduncled, dichotomous cymes. Stamens are 3 or 4. Female heads are about 25 mm in diameter, occurring in rounded, concave, deciduous bracts. Flowers are sweet-scented.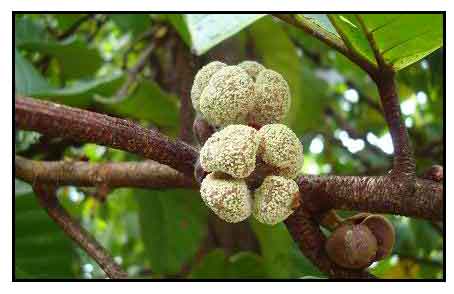 Distribution
Common in forests at low and medium altitudes from northern Luzon to Mindanao.
Also occurs in Borneo, China, India, Indonesia, Malaysia, Thailand, and Vietnam.

Parts used
Roots, sap, stem.

Uses
Folkloric
In Celebes, plant is used for diseases of the eye.
In Lower Siam, sap is considered cooling for fevers. In Java, sap is used for the same purpose.
Malays used the a poultice of rrots for itches and fevers.
In Java, pounded stems made into hairwash to destroy vermin.
In Northern Thailand, one of the plants used in the preparation of postpartum herbal baths.
In Malaysia, sap used for stomach ulcers; shoots applied to wounded skin.
Studies
• Antiviral: In a study of antiviral activity of plant extracts with cells infected with virus for 24 hours, two plants showed moderated antiviral activity - Poikilospermum suaveolens and Pseuduvaria macrophylla.

Availability
Wild-crafted.