Botany
Pako is a terrestrial fern with a creeping rhizome and stout black roots on the undersurface. Compactly situated leaves are borne spirally, reaching a height of 1 meter or more. Rhizome bears narrow, tapering toothed scales, about 1 centimeter long. Leaves are 2- or 3-pinnate; 50 to 80 centimeters long; the pinnules are lanceolate, 5 centimeters long, and rather coarsely toothed. Sori are superficial and elongate, arranged in pairs on the side of the veins or veinlets.
Distribution
- Widely distributed in the Philippines, common on gravel bars and banks of streams.
- Found from India to Polynesia.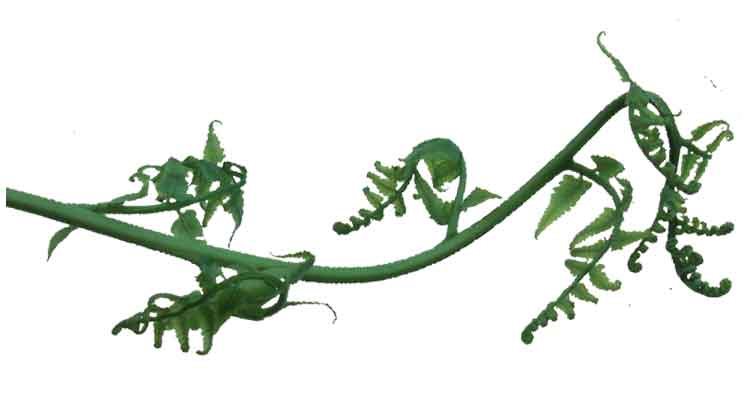 Parts utilized
Rhizomes and young leaves.
Uses
Nutritional
· Young fronds are eaten as a leafy vegetable, raw or cooked; or as an ingredient in salads or stews.
· A good source of calcium, phosphorus, iron and vitamin B.
Folkloric
· Decoction of the rhizomes and young leaves, simple or sugared, used for hemoptysis and coughs.
· In India, boiled young fronds taken with boiled rice as vegetables for laxative effect.
Others
· Gardening: Wiry roots sold as "osmunda roots" for growing orchids, esp. Cattleyas.
· Livestock: Mature fronds used as fodder.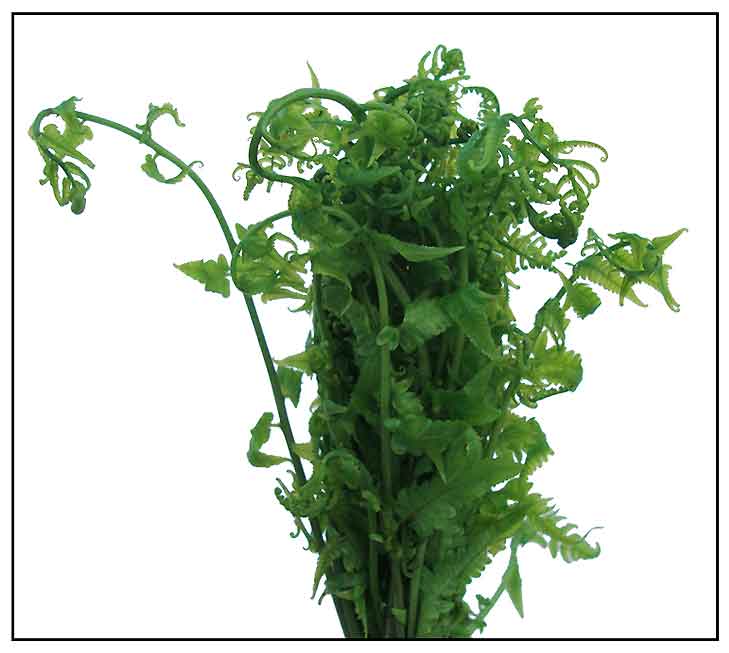 Studies
• Antimicrobial: In a study of ethanol extracts of 19 Malaysian traditional vegetables, six extracts, including Diplazium esculentum, showed antimicrobial activity.
• Antioxidant: In a study of the antioxidant activity of shoots of three selected local vegetables, results showed significant differences in the boiled and fresh samples of the vegetables. D. esculentum rated 2nd (fresh) and 5th (boiled).
• Antifungal: In a study of the methanolic extracts of leaves, stems and roots of four ferns for activity against A. niger, R stolonifer and Candida albicans, results showed a broad spectrum of antifungal activity for D. esculentum leaves.
• Antibacterial: Study of aqueous and alcoholic extracts of DE showed activity against human and plant pathogenic bacteria like E. coli, Salmonella arizonae, S. typhi, Staph aureus. Tetracycline was the reference standard antibiotic. All extracts mixed in equal proportion with the antibiotic were more effective against the bacteria than the antibiotic alone.
• Fern Toxin / Ptaquiloside (Pta): Pta, a nor-sesquiterpenoid glycoside is considered clastogenic, mutagenic, and carcinogenic. A few samples of Diplazium esculentum showed moderate levels, while most samples had no detectable Pta presence.
• Anti-Anaphylactic / Mast Cell Stabilizing Activity: Study evaluated the anti-anaphylactic and mast cell stabilizing activity of Diplazium esculentum in sensitized rats. Aqueous and ethanol extract showed protective activity in in vitro passive anaphylaxis. Both also showed marked protection against induced mast cell degranulation. Results clearly substantiated the beneficial effects of the vegetable fern.
• Anthelmintic: Ethanolic, aqueous, and petroleum ether extracts of rhizome were studied for anthelmintic activity against Pheretima posthuma. All extracts showed significant anthelmintic activity. The ethanolic extract showed more potent anthelmintic activity.

Availability
Wild-crafted.
Common market produce.