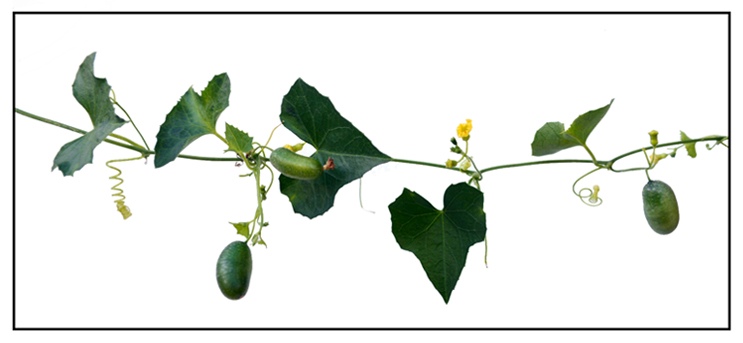 Botany
Pipinong-gubat is a perennial prostrate or climbing vine with thin and smooth stems and coiled tendrils, growing to a length of six feet or more. Leaves are alternate, toothed, shallowly or deeply five-lobed, reaching a length of 5 to 7 centimeters. Flowers are tiny, yellow, with five petals, about 0.8 centimeter wide. Fruit is a tiny, green to black, smooth, and watermelon-like berry, oblong-elliptic, 10 to 19 millimeters long, about 12 millimeters in diameter, with white spots when young, dangling at the end of the pedicel.
Distribution
- Abundant in the Tagalog areas.
- Common vine in forest areas.
Properties
- Leaves smell like cucumber; fruit tastes like cucumber.
- The black fruit considered a drastic purgative.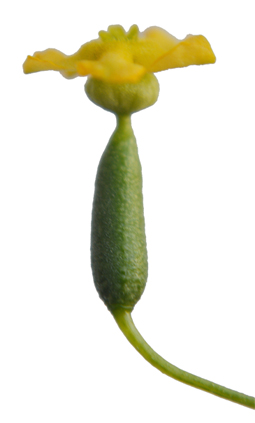 Parts used
Leaves, tendrils, fruit.

Uses
Edibility
- Young fruits are edible; eaten fresh or pickled. (Purgative use probably associated with ripened black fruits.)
Folkloric
- In Surinam, infusion of tendrils taken as a drink to remedy acidity or sour stomach in children. Fruit is considered a very drastic purgative. (2)
- In Brazil, used as a purgative.
- In Mexico, infusion of plant used for diabetes.

Studies
• No studies found.
Availability
Wild-crafted.