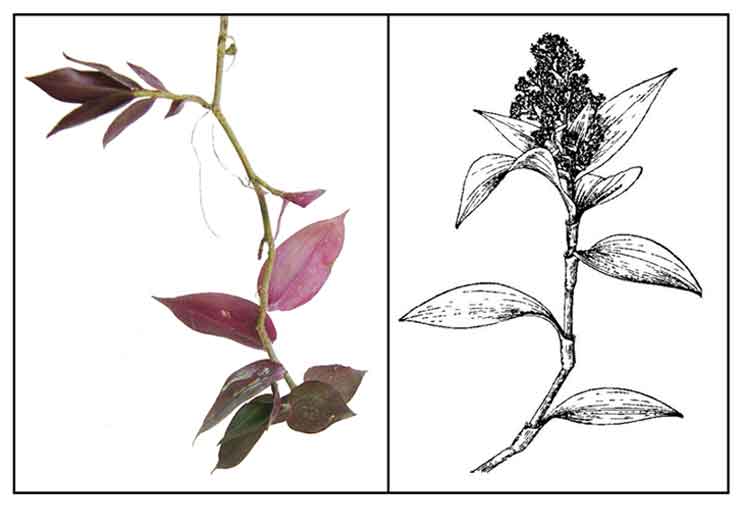 Botany
Alibañgon is a small trailing perennial herb, velvety throughout with multicellular hairs. Stems are stout, erect and creeping below, 20 to 70 centimeters long. Leaves are lanceolate, 3 to 9 centimeters long, 1 to 2 centimeters wide, sessile or petioled. Panicles are short-stalked, pyramidal with long, erect or ascending, many-flowered branches. Flowers are small and subglobose. Sepals are villous and the petals are white, lilac or rosy. Capsules are 2 to 3 millimeters long, orbicular or ellipsoid and compressed. Seeds are glaucous.
Distribution
- In wet places along streams at low and medium altitudes, in most or all islands and provinces.
- Also occurs in India, Indo-China, Sri Lanka, Nepal, China, Thailand and Vietnam, through Malaya to tropical Australia.
Properties
- Ideal as aquarium plant.
Parts utilized
Whole plant.
Uses
Edibility
- In New Guinea, leaves and young shoots cultivated as supplementary food.
Folkloric
- Plant is used for broken bones.
- In Bangladesh, leaf paste used for poisonous stings; juice squeezed on sore eyes. Plant also used as application for fractured bones.
- Plant used for fever, pyoderma, abscesses and acute nephritis.
- In India, leaf or stem juice used on sore eyes.
- In Uttar Pradesh, India, three drops of stem juice applied to eyes three times daily for conjunctivitis. (6)
- In China, used as febrifuge; also for abscesses, pyodermas, and nephritis.

Studies
• No studies found.
Availability
Wild-crafted.