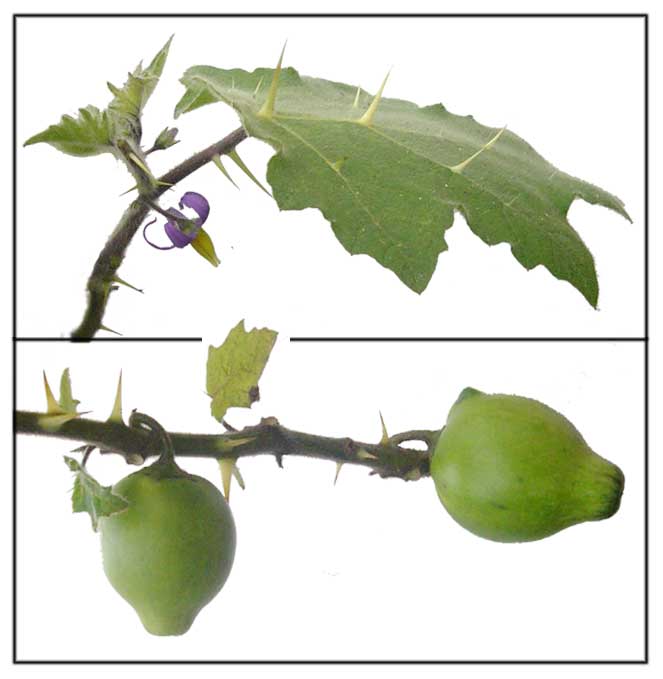 Botany
Utong is a coarse and branched half-woody plant, prickly or unarmed, growing to a height of 0.4 to 1 meter. Stems are prickly and covered with soft short hairs. Leaves are ovate to oblong-ovate, broad as they are long, 10 to 25 centimeters long, armed on both surfaces with long, stout spines, stellate-hairy beneath, and irregularly and shallowly lobed at the margin. Inflorescences are umbelliform and lateral, with 1 to 6 flowers. Flowers are axillary, about 2.5 centimeters long, purplish or bluish. Fruit is fleshy, smooth, purple when ripe, up to 25 centimeters long, extremely variable in shape - rounded, oblong, or cylindric-oblong.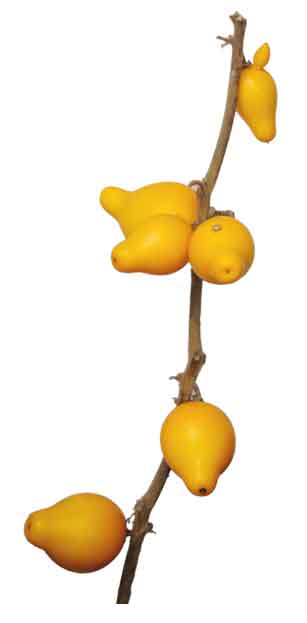 Distribution
- In thickets and waste places along the roads at low altitudes in Leyte; Zamboanga, Mindanao, and Jolo.
- Cultivated in some gardens in Manila and neighboring towns as a curiosity because of the shape of the fruit.
- Introduced from tropical America.
- Propagated by seeds.
Constituents
- Fruit contains trigonelline, choline, vitamins A, B, and C; fat 0.1 percent, and protein 2.2 percent.
- Fruit considered toxic, containing solanine saponin, mallic and gallic acids.
- Fruit yields a glycoalkaloid, solamargine.

Properties
- Fruit considered purgative, phlegmatic, generative.
- Leaves are anodyne, narcotic.

Parts used and preparation
Roots, leaves, fruits.

Uses
Nutrition
- Fruit makes an excellent vegetable, the elongated kind is most cultivated, eaten before it ripens, before the seed hardens.
- Good source of calcium, phosphorus, iron, and vitamin B.
The green leaves are a good source of vitamin C.
Folkloric
- Root decoction taken for asthma and as general stimulant.
- Leaves used for hemorrhoids.
- In Costa Rica, decoction of leaves used as remedy for diseases of the kidney and bladder.
- In El Salvador, seeds used as a remedy for colds.
- In Yucatan, decoction of leaves used for cleansing wounds.
- Root, boiled with sour milk and grain porridge used to treat syphilis.
- Juice of fruit with pounded leaves and roots used for a variety of skin diseases.
- Roots, dried stalk, and leaves used in decoction for washing sores.
- Astringent for bladder hemorrhage.
- Decoction or infusion of leaves used for stomach problems.
- Burnt fruit used for liver problems.
- Fruit is cooling, and when bruised with vinegar, is used as a poultice for abscesses and cracked nipples.
- Fruit used for phthisis, cough and loss of appetite.
- The peduncle (stalk of flower or fruit) when burned is used for piles, toothache and intestinal hemorrhages.
- Seeds are used as stimulant but may cause dyspepsia and constipation.
- In Belize, leaf juices rubbed to afflicted areas with athlete's foot.
- In Bolivia, fruit used for scabies.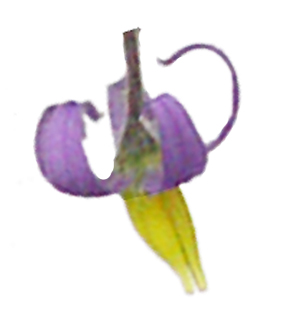 Others
- Decorative: Fruit collected ripe with the branches used for interior decoration.
- Rep ell ant: Kofan people of Columbia and Ecudaor use the plant as insect repellant especially against cockroaches. (7)
Studies
• Antiproliferative / Indioside D: Study isolated indioside D, a furostanol glycoside from Solanum mammosum and was found to possess antiproliferative activity toward a panel of human cancer cell lines. Results showed indioside D induced apoptosis in HeLa cells via both intrinsic and extrinsic cell death pathways. (1)
• Anticancer / Saponins / Solamargine: Of saponins isolated from the fruit, solamargine showed highest toxicity towards HeLa cell line followed by inidioside D, protodioscin, solasonine and pseudoprotodioscin. (7)
• Antimalarial: In a study of 46 different species screened for antimalarial activity, Solanum mammosum fruit extract was one of those found moderately active. (2)
• Antioxidant Activity: Study by Weitwitayaklung and Phaechamud (2011) reported low antioxidant activity of S. mammosum fruit, with a total phenolic content of 3.08 g/100 g crude extract gallic acid. (7)
• Molluscicidal: Steroidal glycoalkaloid mixed from fruits, solasonine and solamargine and the stereoisomeric glycosidic alkaloid tomatine were toxic to Lymnaea cubensis and Biomphalaria glabratus.
(7)


Availability
Wild-crafted.